As a division of Vento Partners Consulting Group , Vento Human Capital has evolved as the premier provider of consulting services on organizational performance.
Realizing that the corporations face several organizational efficiency problems either because of their organizational structures or because they don't employ the right professionals, Vento Partners decided to combine their industrial know-how with the right methodologies to support their clients' with consulting services on organizational performance.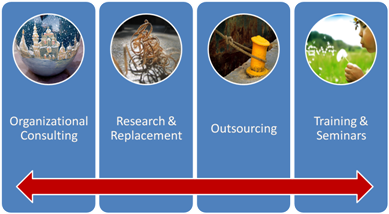 Vento Consulting administer three crucial perspectives that bring success to the services provided:
Vento Consulting integrates scientific research methodologies that are statistically proven to generatebetter results in identifying the best talent for our clients' needs.
Vento Consulting works with consultants that have vast practical experience in several industries in order to identify desired skills and behaviors.
Vento Consulting identifies certain behavioral and technical competencies through meetings with our clients and uses behavioral mapping tools in order to determine the best fit to the clients' needs.