Vento Consulting administer three crucial perspectives that bring success to the services provided:
Vento Consulting integrates scientific research methodologies that are statistically proven to generate better results in identifying the best talent for our clients' needs.
Vento Consulting works with consultants that have vast practical experience in several industries in order to identify desired skills and behaviors.
Vento Consulting identifies certain behavioral and technical competencies through meetings with our clients and uses behavioral mapping tools in order to determine the best fit to the clients' needs.
At Vento Consulting, our scientific approach leads to extensive research process that considers every option for our clients' needs and determines the best solution.
The followings tools help us bring our clients the best service both at research and replacement projects and other services we provide:

SME (Subject Matter Expert) Support  
Subject Matter Expert Support is one of the unique tools that Vento Consulting utilizes during the projects. Subject Matter Experts (SMEs) collaborate with us to develop tailored solutions for our clients. SMEs are determined by considering the specifications of the projects and then clients are notified.

International Network
During our Research and Replacement projects, Vento Consulting benefits from its international network in order to reach the best fit to our clients' needs. Vento Consulting also utilizes its international network during other services in order to bring the ultimate information to its clients.

Database Search
During our Research and Replacement projects, Vento Consulting conducts a detailed database research where we can reach hundreds of professionals for each specific project. For several industries and functions, Vento Consulting has established a database of executives screened carefully with specific key points.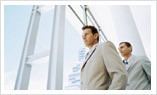 Our services consist of practise lines where our company has focus on and expertise in tens of locations .
Consulting
Research & Replacement
Outsourcing
Training & Seminaars