In today's working environment, products and services need to be continuously customized according to the market needs, organizational structure needs to be flexible and well-organized to meet the changing conditions of the market, and back-office services need to be effective enough to maximize the productivity. The success of Human Capital is crucial in creating such a successful working environment.
Vento Consulting can help companies structure their organization to maximize the effectiveness of their human capital through services provided below.

In maximizing the effectiveness of companies' human capital, Vento Consulting offers the following services:

Management Audits & Assessments

In Management Audits & Assessment projects, Vento Consulting determines the necessities of specified or critical positions according to the business strategies of the client, identifies the capabilities of executives, and creates a utilization path to achieve cultural and structural changes necessary for realizing its strategies. Through these projects, Vento Consulting can give its clients a real insight into the leadership and managerial skills of executives that can deliver the superior performance their business needs.

Organizational Design

In Organizational Design projects, Vento Consulting determines the inefficient business processes and organizational structures, and reorganizes them in a way that improves the integration of people with business processes, technological advancements and systems.

Employee Retention Programs

In Employee Retention Programs, Vento Consulting examines the corporate culture, business objectives and employees of its clients and structures employee motivation and retention programs in order to improve employee morale and connect personal achievement with personal rewards.

Performance Management

In Performance Management projects, Vento Consulting determines the key points for increasing the productivity, reducing the costs and developing an efficient workforce and aligns employees and organizational goals.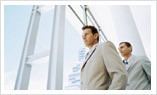 Our services consist of practise lines where our company has focus on and expertise in tens of locations .
Consulting
Research & Replacement
Outsourcing
Training & Seminaars